Rethink everything you've come to expect from a shooter game.
A game made by fans, for fans, Hangeki seeks to infuse a classic genre with new ideas. Utilize multiple spectacular weapons to decimate the enemy, and formulate new strategies as you take on the alien invasion in this reimagining of the classic shoot em up.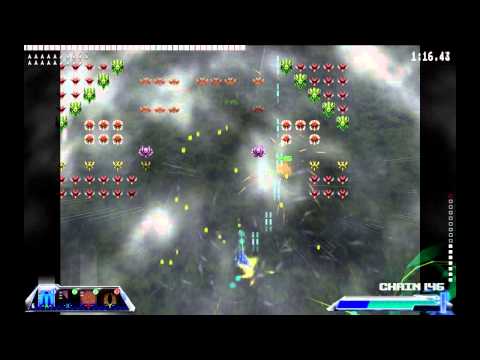 ---
Gladiator-style arena combat with supercharged drift machines.
These arn't your typical sci-fi death machines. No guns. No sitting back.
Get into your opponent's face and slam into them to take them out. Or unleash your super weapon to secure the kill.
HyperDrift is fast-paced head-to-head action. Your primary weapon is movement, your secondary weapon is skill. With only two buttons to learn, the game is easy to pickup. But with nuanced controls and intricate interactions, mastery won't come easy.
6 machines, each with their own movement properties and spectacular super weapons.
Simple two-button controls
Online multiplayer
Spectacular effects technology to create a visual experience unlike any other